Turn Me Up – Music Video
____________________________________________________________________________________________________________________________________________________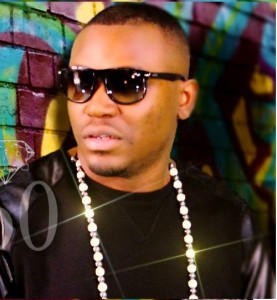 Scrilla Teams up with Lmp-records and 360 productions for the "Turn Me Up" video shoot.
"Turn Me Up" the latest Single to be taken from @Scrillamc highly anticipated album "Bangers & Cash" is immenently due for release following the video shoot.
Somewhere in Birmingham (March 2014) U.K @scrillamc met up with 360 productions for the video shoot in a studio location. The shoot was planned weeks earlier following the introduction of the track to Major Cash of 360 productions, who immediately took a liking to the music. Following extensive discussions between the team, the story board was presented pending agreement on a decision to set a date which in the end was a formality once @Scrillamc approved the work. Ease of approval was due to the high end creative ideas put forward for this project by everyone involved.
The video project has been in pipeline for a few months now, following initial discussion with the team. The track, produced by Elementree, mixed and mastered at lmp studio (liquidmusic Productions) was first introduced to Cat Park of Ten Letter Pr in 2013 for video production. Highly impressed with the track, referred the job onto Mastermind media (Flava Tv) for video production. However talks stalled as agreement could not be reached between both parties and the project was put on hold, until now.
The progress of the project continued in a meeting btw @Scrillamc and Pete Bassett of "Quite Great Pr" which took place 1st of May 2014. Following the meeting, Pete and his team will be coming on board with PR & Marketing services to formulate a plan for the release and distribution of material to associate press. Pete Bassett, formerly an A&R for Polydor Records has been in the music business for several years forming key relationships in the process. With experience in P.R for a host of key contacts and clients, the project will benefit immensely form his input and strategic direction in acquiring placements in the press. The release date for the project will be announced in the coming weeks once agreement has been reached on the plan and target press aimed at for the project.
With current social medai hype, the anticipation is high amongst supporters an the timing is imperative in order to capitalise and deliver a creative project with quality to the supporters.
!!!!!VIDEO TRAILER!!!!!

______________________________________________________________________________________________________________________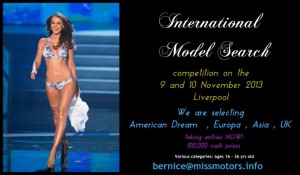 Scrilla has been recruited by Static Management to perfrom at their charity event.
Press Release
Liverpool Has Heart Charity Weekend
(Bringing Liverpool a weekend of Charity Auctions & Fundraising plus American Talent Beauty & Entertainment in Aid of Cancer Reconstruction Surgeons For Liverpool/Manchester & North West)
We are working hand together in with the Cancer reconstruction surgeons of the North West to raise as much as we possibly can for this amazing cause.
We will be raising funds for a number of cancer related charities across Liverpool/Merseyside & North West.
Not only are we sharing the monies raised between numerous cancer charities but we will have a pot for selected charities that any sponsors' may request.
This fantastic event will taking place 9th – 10th November 2013 @ Hard Day's Night Hotel Liverpool!!
http://www.harddaysnighthotel.com/?gclid=CJ2o8aCArrkCFQTMtAodNWEABg
Sponsors the largest Talent/Beauty search Liverpool has seen.
The main focus of this event will be to work close with the Cancer reconstruction surgeons of the North West and the cancer victims themselves who will both be the main judges of this event!!
We will be holding a charity auction event on the night to raise as much money as possible for these charities and have some amazing items up for auction.
We have had amazing support from everyone in Liverpool donating gifts/prizes for us to auction off and raise as much funds as possible. The support has be overwhelming and every business who we have contacting has helped out in some way.
We are very proud to announce the attendance of sports celebrity & comedian Charlie Hale www.charliehale.co.uk
who will be performing on the night and also hosting the charity sports memorabilia auction which include memorabilia young and old in frames, this includes the likes of Mohamed Ali, May weather, Tyson, Marvin Hagler & Pele……to name a few!!
We will also be scouting for the next big talent and have Talent scouts from the North West & London!! With models flying in from all over Europe as far as Ukraine to name a few…. with a lucrative 12 month model contract & Talent management contract.
Therefore EVERY entry must do some form of charity event on the run up to these finals this is a strict rule also any auction prizes you are able to collect towards our auction!!
The event will be covered & supported by Granada Reports, Echo Newspaper & local Radio Stations and other press.
TOGETHER WE WILL MAKE A DIFFERENCE!!!
We are appealing to businesses across the UK to support and donate items for the auction, we are focusing on getting the support of celebrities and premier league football players and already have the support of Craig Phillips, Linford Christie many more to confirm…
________________________________________________________________________________________________________________
Interview and Performance on BBC Introducing Radio
After a busy summer schedule, one of the projects Scrilla worked on (The Blues Master) was picked up by BBC Radio (BBC Introducing regional radio station). From Scrilla's perspective the track, a collaboration between himself and another rapper (72theSign) was a last minute decision based on previous commitments. The beat (Hip Hop) produce by Kingpin Nineohfive sent across for work captured his imagination and exact mood at the time as he decided to work of the saxophone insert within the beat structure. When asked, off the record Scrilla said the beat took him back in time hence why he came up with the Hook lyrics associated with "The Blues". The beat was structured with the verses leading up to the hook but he had to come up with a concept for the rap song and the saxophone served as inspiration for "The Blues" Concept. We would like to use this opportunity to thanks the BBC Introducing platform for supporting "music uk", "music hip hop" and "music grime"
________________________________________________________________________________________________________________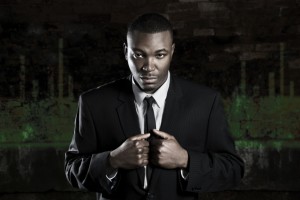 Scrilla reschedules meetings with Mahvrick Network and Damon Elliot.
Rapper Scrilla was scheduled for a series of meetings with media and PR firm Mahvrick Networks in Salt Lake City Utah. Firm owner Richard Mahee planned the meeetings for the rapper who was due at this year's  Sundance Film Festival in January 2013.  Due to unforseen circumstances Scrilla was refused entry citing section 214b of the Immigration and Nationality Act even though British Nationals are thought to be under the waiver programme. This unfortunate event meant the cancellation of a series of meetings which included a studio session with Damon Elliot CEO of Presidential Records, under which he has produced and released hit singles for various music artists such as Keysha Cole, Gwen Stefani,including his mother Dionne Warwick. Following this event the rapper has sort to reschedule these meetings while the team finds a solution to the root cause of the issue with the Consulate authorities.
Consequentially, Scrilla has teamed up wit LMP Records a UK based production label to finish work on his B&C project. To date a series of songs have been recorded with LMP over-seeing production and the next Single has already been reviewed by top music video directors in the UK who all expressed an interest in directing and producing a video for it.
You can catch Scrilla performing his next 2 gigs at the BYT showcase on the 3rd of April 2013, Cambridge Corn Exchange and 4th April 2013 @ the RMS showcase London.
________________________________________________________________________________________________________________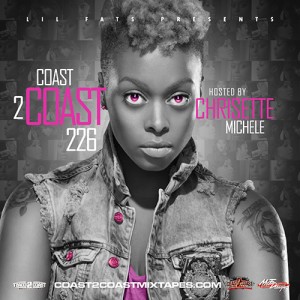 SCRILLA WINS COAST2COAST SONG CONTEST
After week's of promo and voting the Coast2Coast song competition hosted by Grammy Award winning singer Chrisette Michele has finally ended with Scrilla picked out as one of the winners in the competiton. The song in question entered in the competition by the SMR team is titled "Cry For Love" which was produced my CG Productions features vocals from RnB singer Nira Diana, now living in Montreal Canada. The song once again showcases the finely polished talent of Scrilla, whose renouned song writing skills and talent is ahead of the times as quoted by the Coast2Coast A&R.
His ability to tell a story and captivate an audience backed by the soulful vocals of Nira Diana makes the song a sure fire hit. From concept to the finished product Scrilla took creative control and worked with Nira to deliver another timeless hit which has now been confirmed through the song being picked up by the Coast2Coast A&R for a feature on Grammy Award winniner – Chrisette Michele's Mixtape.
After a two year hiatus, Chrisette Michele is coming back and teams up with Coast2Coast for her new mixtape Audrey Hepburn: An Audiovisual Presentation. To gear up for the epic release she will be hosting the 226th volume of the world famous mixtape series. The 226th volume will include exclusive features from the Audrey Hepburn project amongst other songs from Chrisette Michele and will be promoted worldwide to millions of fans. As a winner, Scrilla's song will also be featured on the yearly Coast2Coast compilation series for sales worldwide, another project visible by millions of fans.
Scrilla is already in talks with a major UK media production company for the video production to the song and the PR and Promo campaign for the Coast2Coast mixtape starts in a few weeks after all the necessary paper work has been signed and returned to the sponsors.
Cry For Love on Coast2Coast
http://coast2coastmixtapes.com/audiodetail.aspx?audioid=210320
Scrilla has just been voted among the best independent (indie) artist on Reverbnation by radio cafe. A live interview on Radio Cafe is in the pipeline as soon as dates are confirmed. This award came just before the release of the second single of the "Bangers n Cash" album – Beautiful Goodbye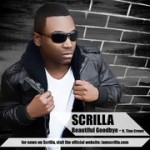 Scrilla dedicates this award to all his loyal fans for their support and continuous effort to spread the word about his music.
IN THE PIPELINE
Colloboration with one of Canada's up and coming vocalist Nira Diana.
Features on Dj Ransom Summer Mixtape Series Smoke-alodeon
New music video, more details to be released soon

">